Whether you are new to coaching or a seasoned professional, your bright future lies in global change. Now more than ever, clearly defining your value and the customers you want to work with is critical.
It is predicted that specialized experience will play an increasingly prominent role in the success of coaches in the coming years. As generational change and economic dynamics continue to affect our world, rewards and challenges will be equally present in the coaching profession.
Increased demand for coaching services
Coaching is on the rise in every sector. Research published by the International Coaching Federation reports that the total market will grow at a CAGR of 5.4% and could reach $1.38 billion by 2022."
The business coaching industry is also growing. Market research compiled by global think tank IBISWorld has shown that business coaching in the US industry has grown by 2.8% over the past five years.
It is interesting to note that the perception of coaching has changed from being previously seen as a luxury reserved for high-level executives, it is now seen as a significant contribution to the success of an organization in which all stakeholders can participate. Among the services that contribute to this growth are management development training, professional development training and comprehensive business coaching.
Conclusion: If you decide to provide coaching services to individuals or businesses, then this will bring you profit, since your skills and experience are already in demand in these areas.
Great coaching opportunities in niche sectors
This is one of the most encouraging trends, especially for field coaches, as it reinforces the value of the coach's brand and professional uniqueness. Your experience will play an important role in the coming years, this is due to the greater complexity of the problems faced by individuals and organizations.
Take the baby boomers, for example. This generation has more than 75 million retirees (both employed and unemployed). For the first time in their lives, these people are not bound by family and career responsibilities, and many of them face the question: what now?
Coaches who help retirees adapt to a new life, life after work, fill the gap. Coaches who work with older people help them determine their next best steps. In line with their true purpose, these clients will learn how to create a plan and maximize life after retirement. Instead of just surviving, retirees are learning to thrive with a new purpose.
In this niche, there are areas of work for coaches: some help clients prepare and succeed in retirement, other coaches train clients to pass on their knowledge and raise the younger generation.
Conclusion: The work of coaches with the baby boomer generation is given here as an example of a niche in which coaching can be realized. Regardless of the niche you choose, further specialization and training in one direction will keep you on top of trends, benefiting your clients as they face increasingly complex challenges. Specialization will also allow you to earn higher returns than those who offer general coaching services.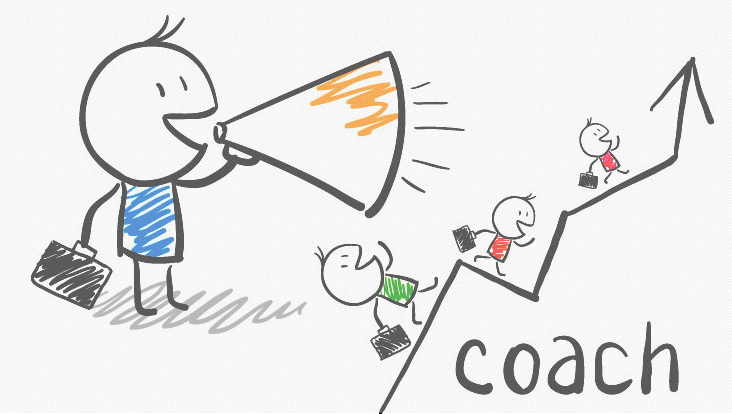 Measurable results
Future results are not easy to market, even more difficult if you cannot back up your promises with proven success. While you may have a little more freedom in the personal coaching market, companies want to see evidence that you can make the improvements you sell.
Monetize your value. In the future, you will be measured more and more through employee performance metrics and customer surveys. In individual coaching we take a step forward in this direction. We encourage our clients to assess their overall well-being: How satisfied are they with the training? How do they feel, their lives and in general – mentally, emotionally, physically, socially and spiritually?
By encouraging clients to define their own ideals, we add an extra layer of value to our services. This approach ensures that we agree in advance with our client's goals, and it gives us metrics to determine whether the desired result has been achieved or not.
Takeaway: Track the improvements you're responsible for: whether they're related to productivity, employee retention, less absenteeism, or specific aspects of human value. Think about ROI – how did your services lower costs, increase sales, or move a person's life? Estimate their value in currency, and now you are one step ahead of the rest.